WELCOME TO SIR SHAMBLING'S DEEP SOUL HEAVEN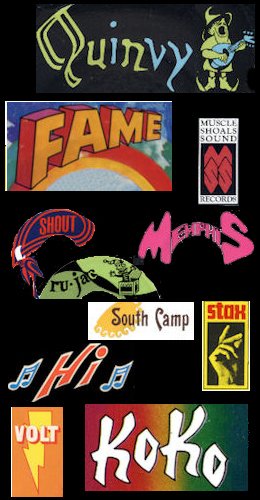 Here you'll find articles – some brief, some less so – on soul music and the artists who made it. Mostly concentrating on deep soul and southern soul recordings from below the Mason - Dixon line in the Golden Age between about 1960 and 1980 when the dreaded synthesisers began to take over. But like all the "rules" of the site, this one was made to be broken, and a lot of other sorts of black music have found their way here as well.
To help you find your way around the site:
Artists - an ever growing index that will lead you to biographies, discographies, label shots and, of course, the music from deep and southern soul artists - famous and not so famous. Sound files you can listen to or download are highlighted by this symbol

Articles - Index of some reviews, articles and ramblings from Sir Shambling and various guest writers. These include small features on what this site is all about, a definition of the music highlighted here, who Sir Shambling is and a "thank you" list of friends without whom this site would not have been possible.
Links - Sir Shambling's favourite websites, record dealers, magazines and other friends of this site.
Contact Sir Shambling - leave your comments positive or not right here.

NEW!! Search - Search for artists, labels or anything or anybody else covered in this website.

NEW!! CD Reviews - a section highlighting CDs both old and new of interest to southern and deep soul fans.
Latest News
19 October - new artist pages added - Maxine Womack, B Hill / J Young, Clarence Williams, Sambo and the Soul Brothers (2).

21 September - new artist pages added - Chuck Colbert, Sands Of Time, Ken McDaniel, Versitiles and Shelley Du Pont.

14 September - new artist pagess added - Bob Coswell, Inez & Charlie Foxx, E Gaunichaux & The Skeptics, Frank Polk and Mary Marvel.

27 July - new artist pages added - Bill Horton, Carol Ford, John Byrd, Bobby Young and Chris Harris.

6 July - new artist pages added - Barons, Lillian Dorr, Beverly Brown, Benny Scott and Teddy & The Counts.