Percy Milem

Memphis native Percy Milem had a fairly lengthy stint as a singer in the 60s. As Percy Milan Jr (his real name) he was lead singer with the Lyrics for a number of years. The full line up was

Percy Milan (lead) La Vern Edwards (2nd tenor) Fonnie Harley (1st tenor) William Glenn (baritone) Cornethers "Kirk" Kirkwood (bass)

Although the other members have faded into obscurity Harley carried on in the music business into the 70s and beyond as you can read here.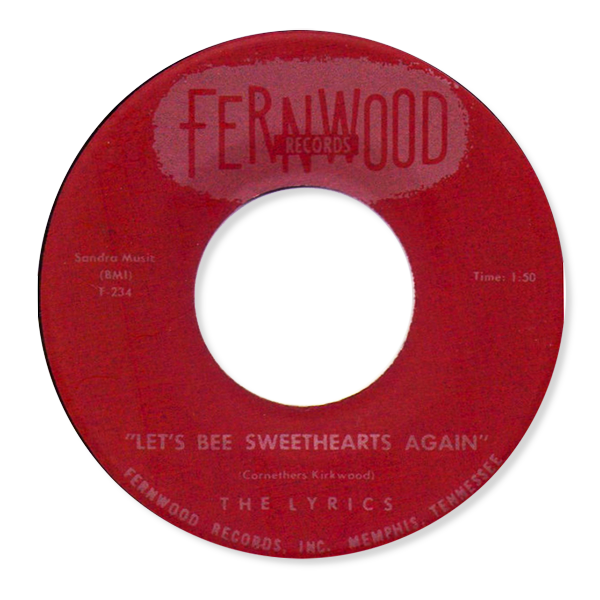 They first cut for Slim Wallace's gallant Fernwood label at the start of the 60s, with a double sided slice of doo wops.

Let's Bee (sic) Sweethearts Again was the top side and this fine ballad easily justified it's billing. You've got to love the fine chord changes on Kirkwood's song and Milan's soulful throttled back lead vocal. The faster flip "You And Your Fellow" is pretty good too.

The Lyrics second 45 was released on Fernwood subsidiary Mid-South and again was right in the doo wop bag. The Milan / Kirkwood ballad

Crying Over You was even better than their first record thanks to the gospel overtones in the harmonies and Milan's very churchly approach. The flip was a version of the Clovers biggie "Down In The Alley".

The Lyrics had the honour of ushering in the fabled Goldwax label with their next 45 – it was originally released even before the company as we know it was legally formed, and it sold rather well regionally, before distribution problems ended its run.



The second issue, under new distribution arrangements, kicked off the label proper. The excellent

Darling has almost a bluesy doo-wop feel to it despite its Muscle Shoals recording location, and features a splendid "crying" intro from the re-christened Percy Milem. The rarely heard flip "How A Woman Does Her Man" co-written by Milem is another splendid effort with a really heartfelt lead.

The group's second Goldwax 45 coupled the lively "So Hard To Get Along" with "The Side Wind" a splendid example of a 60s dance disc – file with all those others that should have led to a craze – and more than merited its lease to ABC.

The Lyrics folded shortly after, but Milem's doo-wop heritage stood him in good stead when he recorded more orthodox southern soul as a solo artist with Goldwax, as his gentle, flexible tones were much more suited to ballad material. His initial solo 45, the superb deep soul of

Crying Baby Baby Baby is the pick of the bunch.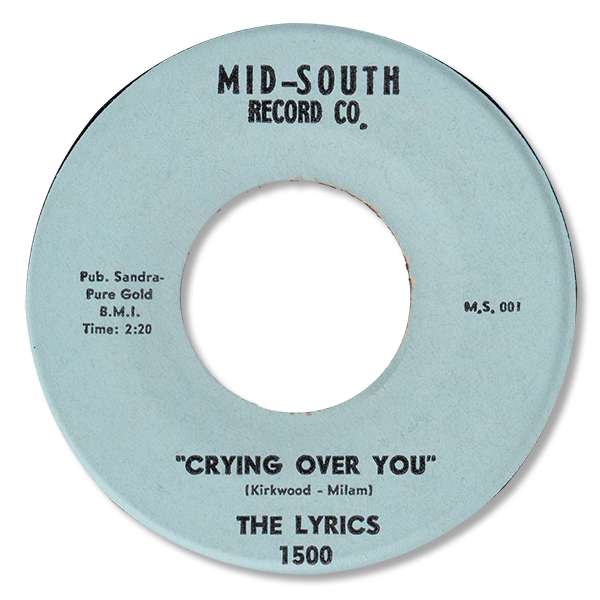 Simply one of the best songs ever put out by the company and a perfect example of mid 60s Memphis country soul thanks to Milem's gritty and compelling performance.

His

I Don't Know What You've Got is the Little Richard / Don Covay deep soul classic performed Memphis style, and while Richard Penniman's original cut is without doubt one of the greatest deep recordings ever put on wax Milem's cover certainly isn't completely out classed.


Goldwax recorded a few more Milem sides that remained in the can until they were found by Ace UK as it went through it's superb examination of the label. The Northern soul styled "Call On Me" has more than a few fans it is the classically styled 12/8 ballad

I'm Crying Over You that really is the pick of the bunch.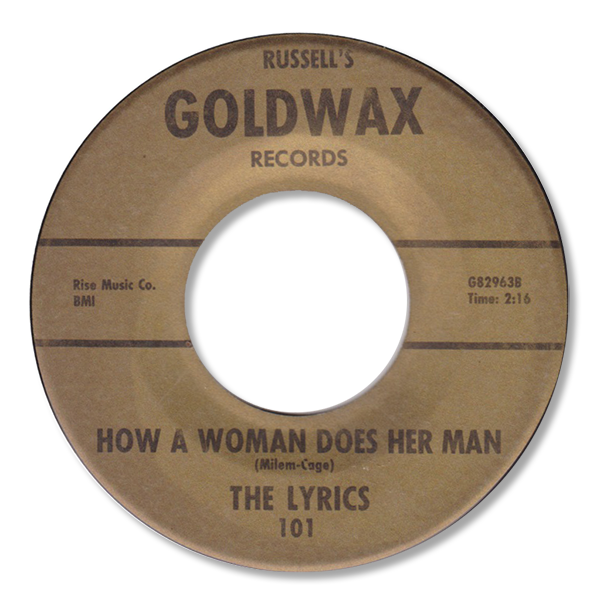 After a break from the music scene Milem re-joined Quentin Claunch in the 80s for a fine CD "The Many Moods Of Percy Milem". This was a set of country soul songs to savour. They included a re-make of an old unissued Goldwax cut from the 60s "I Slipped A Little" and several other really enjoyable cuts like the George Jackson penned "All Because Of Your Love". Perhaps the best of the tracks was an impassioned version of the James Carr / Wilson Pickett excellent

Search Your Heart which rivals the original in its intensity. Ollie Nightingale's "Walk Away" is really good as well as is another Carr classic "You Got My Mind Messed Up".

Sadly for all of us this CD set has been Milem's last recordings to date.
Discography
AS THE LYRICS

Let's bee sweethearts again / You and your fellow ~ FERNWOOD 129 (1961)


Crying over you / Down in the alley ~ MID-SOUTH 1500 (1962)


Darling / How a woman does her man ~ RUSSELL'S GOLDWAX 101 / GOLDWAX 910 (1963)
The side wind / Hard to get along ~ GOLDWAX 105 / ABC 10560 (1964)
AS PERCY MILEM

Crying baby baby baby / Call on me ~ GOLDWAX 105 (1966)


I don't know what you've got / She's about a mover ~ GOLDWAX 326 (1967)
CD

The many moods of Percy Milem ~ GOLDWAX 47773 / BLACK GRAPE 102 (1993 / 4)
Note ~ There are a couple of unissued Goldwax tracks released by Ace UIK in their excellent series of CDs from that US source. These include

Call On Me


I'm Crying Over You
I Slipped A Little

The last 2 songs have also been put on a highly dubious "repro" 45.