So What Constitutes Soul?
by Kevin Kiley
When I got the latest issue of In The Basement in the mail, I found it intriguing to see John Ridley's article from some time back on Blue Eyed Soul taken from his Sir Shambling website. As I started reading it, I went back to the website so that I could listen to the songs again while re-reading it. And then I had an idea...
I contacted John and proposed to him putting together a CD's worth of songs that were performed by groups who were more closely associated with rock music than with "traditional" soul stylings. The criteria would be good singers and soulful songs, not necessarily relying on the more typical horn-laden backgrounds. He liked the idea. Singers who are more closely associated with soul or "roots music" would not be included, so there are no songs by Delbert McClinton, Southside Johnny, John Hiatt, Danny Brooks, Dan Penn, etc. here. That style will have to be addressed on a future compilation.
I have never limited myself to one style of music. I listen to a lot of different things. I am a fan of a lot of rock music from the 60s and early 70s as well as soul, r&b, rock 'n' roll, blues, jazz, etc. One thing that has attracted me to much of the music that I have liked since I was a youngster is the "voice". I have always found what I call soul to be in the execution of the vocal and the song itself, not neccesarily a particular structure or having certain instrumentation (horns, background vocals, etc.). If the song can make me feel something, if the vocal tugs at me, if it gives me chills, or if it makes me cry, or makes me move, then I consider it soulful.
Many of these artists that we are showcasing have covered well known "soul" songs, and many quite well. However, I have opted not to use most of them here, so as not to have the listener draw comparisons to the originals, and to have them hear some brand new material. Of note, Jerry LaCroix's Ninety Nine and a Half and Are You Lonely For Me are worth seeking out. Greg Allman has done some fine covers as well over the years. We have opted to end the CD with two cover songs for a good reason. The Steve Marriott track because he is more closely associated with hard rock, and this particular cover has all of the bells and whistles that normally appeal to soul music collectors. The final song is one that I hope that you will like as much as I do. Terry Reid has taken an Everly Brothers classic and filling it chock full of soul while doing so.
In wrapping up, we hope that you have found something of interest among the chosen songs. Perhaps you will delve a little deeper into these artist's catalogues, as there is much to find and enjoy. I particularly recommend digging deeper into Free, Frankie Miller, Greg Allman's solo records, Jerry LaCroix's material from The Boogie Kings to his solo albums, Andy Fraser, & Little Feat. And remember, it doesn't have to be black to be soulful.
Until next time,

KK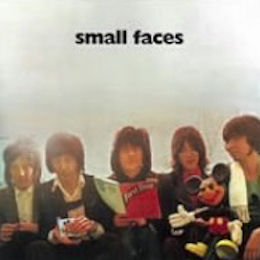 Devotion by The Faces
from the album First Step, 1970 - Warner Brothers
This track is from The Faces first album. The boys wore their soul influences heavier on their sleeves on this LP moreso than on subsequent albums. Can you tell that they dug the MGs? Rod always spoke nothing but praise for Otis, Sam Cooke and David Ruffin. You can hear their influence on this one. And the instrumental workout at the end screams "MGs".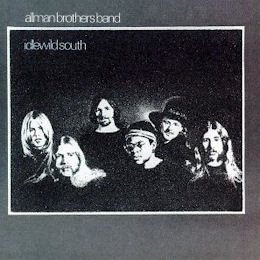 Please Call Home by The Allman Brothers
from the album Idlewild South, 1970 - Capricorn
When most people hear "The Allman Brothers", they think of long instrumental jams and duelling guitars. Much of their material IS that. However, Greg Allman is a very soulful singer, and this track from their second album is a soul song, in the classic tradition, from start to finish. Guitarist Duane Allman is no stranger to soul music. With the Allmans, he traded in the Strat that he used on the Fame recordings for a Les Paul, getting a fatter, richer tone. This is my favorite song by them. Note that Gregg made some fine records on his own away from the Allman Brothers.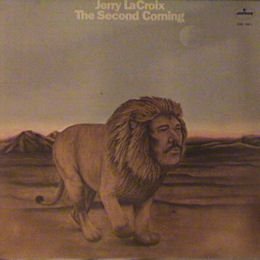 Mean Ole World by Jerry LaCroix
from the album Second Coming, 1974 - Mercury
Jerry LaCroix got his start singing with Louisiana's Boogie Kings as Count Jerry Jackson in the 1960s. He then came to the rock world's attention as singer with Edgar Winter's White Trash, who were a great hybrid rock/soul/blues band. Jerry recorded two albums on his own. Both records are recommended. This track is from the second LP. If you don't think this is funky, then you'd better go and get a check up. There's a nice interview/ bio here.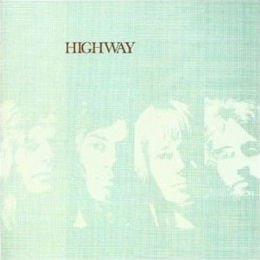 Love You So by Free
from the album Highway, 1970 - A&M / Island
I had a hard time choosing what song to put in this set to represent Free. They were my favorite band, so I had to try to pick something that would keep the soul cogniose's interest. I feel that this tune features their typical melancholy song structure that always appealed to me, and Paul Rogers' soulful vocal. Paul Kossoff's guitar figures are more layed back than usual on this track. And the strings add a little sadness. I also like the way it starts building at the end, with Rogers' almost Otis-like phrasing.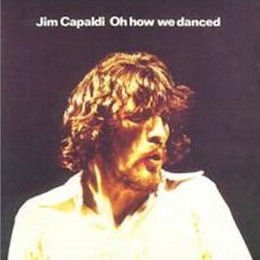 Don't Be A Hero by Jim Capaldi
from the album Oh How We Danced, 1972 - Island
Jim Capaldi was the drummer and lyricist for Traffic. Since Steve Winwood did the majority of the singing with Traffic, Jim recorded solo albums throughout his Traffic tenure. This is from his first solo LP, recorded in Muscle Shoals with the Swampers and some guest slots. As usual, I've picked a sad one. I hope that some of you aren't turned off by the wonderfully mournful guitar. It is one of my favorite solos of all time. Many people think it is Paul Kossoff, who did play on other cuts on this album, but this particular solo is by Dave Mason.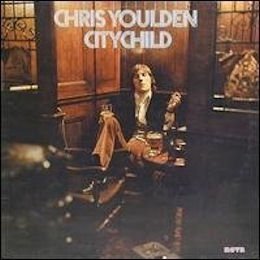 Love And Pain by Chris Youlden
from the album City Child, 1974 - London
Chris Youlden is a wonderful baritone singer who I first discovered singing for Savoy Brown. Although based in the blues, he wrote some great songs that are not just in the typical 1-4-5 bag. He released two excellent solo albums after leaving Savoy Brown. This is the second. A nice groove, melancholy horns, ... I think it has a Big Easy feel to it. I love the build up on the vamp at the end.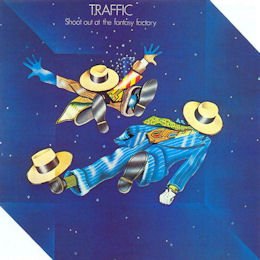 Evening Blue by Traffic
from the album Shoot Out At The Fantasy Factory, 1973 - Island
I'm sure that anyone reading/listening will recognize Steve Winwood's singing. This Traffic song has the Swampers on it. In fact, Roger Hawkins, David Hood, and Barry Beckett toured with Traffic behind this album. Anyway, Evening Blue has a beautiful melody, lyrics that are not too trippy, a nice groove, and great singing.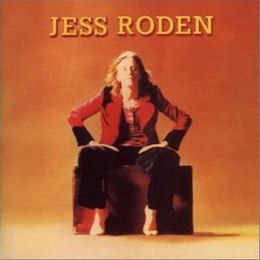 Feelin' Easy by Jess Roden
from the album Jess Roden, 1974 - Island
Feeling Easy was a nice surprise that John Ridley sent to me. I was only familiar with Jess' singing in a higher register, from some work he did on Paul Kossoff's solo album. I love the whole production here: laid back groove, relaxed singing, horns, organ, wah-wah flourishes,... a winner for sure.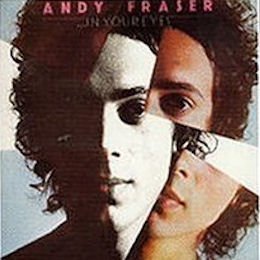 Ain't No Substitute by Andy Fraser
from the album In Your Eyes, 1975 - CBS
Andy Fraser is best known as a founding member of Free. He was the bass player and co-wrote most of their songs with singer Paul Rogers. After Free's demise, Andy released 2 excellent solo albums. It is obvious from these two records that he brought the funk to the Free songwriting team. This track is from the second album, recorded at Muscle Shoals Sound with the Swampers (although Andy played bass). A nice funky workout. The whole CD would be of interest to any soul music fans.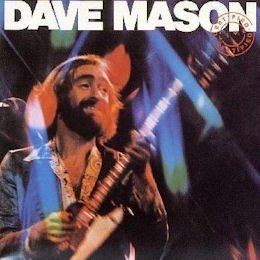 Sad And Deep As You by Dave Mason
from the album Certified Live, 1976 - Columbia
I know: Dave Mason?! Well, he has actually quite a few soulful songs in his catalogue. This song was originally done in 1970 on his first solo album after leaving Traffic. It has a beautiful melody and storyline. I have chosen to include this live version as it is a tad slower, and sparser. The band includes Mike Finnigan on keyboards, and the great Gerald Johnson on bass. I like this song a lot.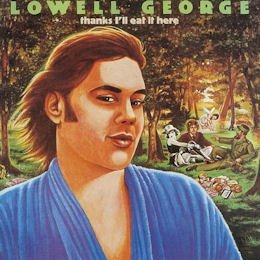 What Do You Want The Girl To Do by Lowell George
from the album Thanks I'll Eat It Here, 1979 - Warner Brothers
Lowell George was the heart and soul of the band Little Feat. Known for his slide guitar playing, his voice was very soulfull as well. This is from his only solo CD, recorded when he was contemplating leaving the band in 1978. The song starts with a swampy rumble, then horns start to lay a bed under his voice, background singers come in, then at the end of the verse, in comes the hook. Pop soul at it's finest. Sadly, he succumbed to the rock 'n' roll lifestyle and died on June 29, 1979 at the age of 34 of an accidental heroin overdose.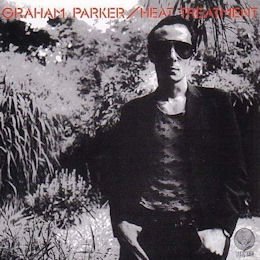 Black Honey by Graham Parker & The Rumour
from the album Heat Treatment, 1976 - Vertigo
Graham Parker is another guy that John hooked me up with. I knew, and liked, Temporary Beauty and a few other chart/MTV hits, but I never delved any deeper. My bad luck. John sent me a few to pick from, and I picked this one. Although they were all good, I like the sad feel of this one. Nice subtle guitar flourishes, a sweeping organ underpinning all, and the odd places that he goes with his voice make it a keeper for me.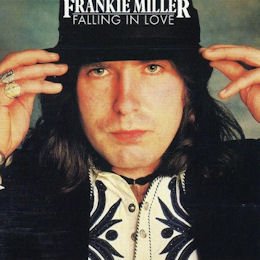 If I Can Love Somebody by Frankie Miller
from the album Falling In Love (aka A Perfect Fit), 1979 - Chrysalis
Frankie Miller. I can't say enough about him. A Scott, and as soulful a singer as you'll find, black or white. We had so many songs to choose from. We didn't want to use a more obvious song with horns (of which he has many) here. Check out his second album, High Life, produced by Allen Toussaint. We decided to include this one. It was written by John Hiatt. I have never heard a version by him, so this was probably heard by Frankie in demo form. This song makes me cry. Frankie is one of those singers who I describe as "having a tear in their voice." There is just a sadness in it, no matter what the lyric. Allen Toussaint described Frankie at a concert in 1994, as

"...the most soulful guy I ever heard in life."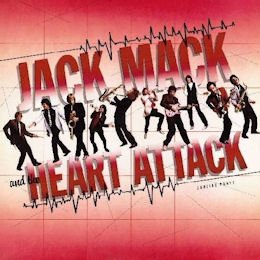 Willing To Learn by Jack Mack And The Heart Attack
from the album Cardiac Party, 1980 - Warner Brothers
I first heard/saw Jack Mack and The Heart Attack on MTV. They were performing a live concert, and I loved that even though they rocked, their soul influences were very obvious. Big horn section, and a fine singer and front man in Max Gronenthal. This is the best ballad on their first album. After the first album, they got a new singer and the records had an obvious 80s/90s production feel. But I like this first CD a lot.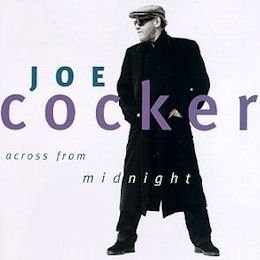 Wayward Soul by Joe Cocker
from the album Across From Midnight, 1997 - Sanctuary
There are many "soulers" who do not like Joe Cocker. I can understand it. But when Joe is on, Joe is on. His first album is one of my favorite records from start to finish. After his first few records he blew his voice out with too-hard singing and too-hard living. This entire album was a return to form for him. This number is dark and moody and he is in fine voice. Reminds me a little of a Tony Joe White song. I also enjoy the background vocalist's occasional wail. Haunting.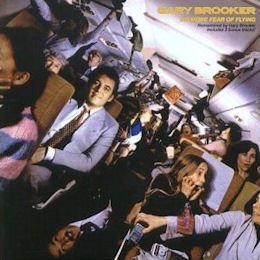 Pilot by Gary Brooker
from the album No More Fear Of Flying, 1979 - Chrysalis
Gary Brooker is the voice of Procol Harum. They are probably too "rocky", and their lyrics can be "out there" for most of the people who are reading/listening. They started as an R&B band called The Paramounts. I have alway loved Gary's soulful vocals. This song from Gary's first solo album is a winner. It is a melancholy tune, very cinematic, with Gary's voice soaring throughout. A difficult, haunting melody with the strings adding perfectly to the mood.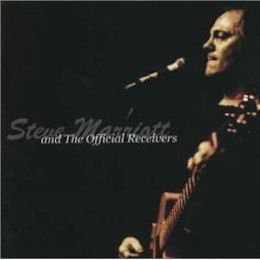 I Never Loved A Woman by Steve Marriott and The Official Receivers
from the album Official Receivers, 1999 - New Millennium
Most people think of Steve Marriott as that little screamer from the Small Faces and Humble Pie. I happened to like him, even though he was prone to over sing. When I heard this song for the first time, I was in shock. I knew he loved soul music, but had never heard him sing an entire song in this register before, nor with such an authentic soul sound behind him. When I discovered this song some years back, I put it as a bonus track on one of my soul comps with no track info, and everyone was asking "Who is that?!" The CD was released in 1999, but the tracks were recorded between 1987-1988. Sadly, Steve died in a house fire while smoking in bed on April 20, 1991 at the age of 44.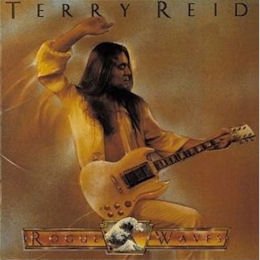 All I Have To Do Is Dream by Terry Reid
from the album Rogue Waves, 1979 - Capitol
Terry Reid's claim to fame is that he turned down Jimmy Page's offer to be the singer in his then-new group, Led Zeppelin. Like Winwood, he was 15 when he made his first record. Here's an Aretha quote from 1968: "There are only three things happening in London; the Rolling Stones, the Beatles and Terry Reid." This version of The Everly Brothers tune takes all of the sadness that is at the heart of so many of their songs, and brings it front and center. Terry, like Steve Marriott, tended to get a bit shreiky. On this particular number, he hollers sparingly, and when he does, it is used to great effect. I love the space and use of reverb on here. I also enjoy the bed of strings that come in later in the song. This is one of my all time favorite covers where I think the artist truly outdid the original.
March 2010