SOUL FOR SINNERS
by Kevin Kiley (with a background intro by Sir Shambling)
SOUL FOR SINNERS - THE BACKGROUND
During one of our numerous long transatlantic phone conversations around the turn of the millennium my great friend Kevin Kiley mentioned his passion for gospel music to me. Then as now I said that I much preferred the secular stuff, but he persevered saying that if I liked the Staple Singers then I'd love these other artists too.
Mildred Clark? The Loving Sisters? I'd never heard of them, but Kevin's enthusiasm is very infectious. And when I heard the tapes he sent me I was knocked out. And so was Bob Fisher who was then running Connoisseur Records – so much so that he decided to issue a commercial CD of the tracks.
Kevin set to work out a track listing for the compilation which he brilliantly entitled "Soul For Sinners" and by the summer of 2001 he'd also written the booklet to accompany the music. Unfortunately, Bob had run into contractual and licensing problems all too familiar to anybody who's ever worked with back catalogue reissues and despite his best efforts it was clear that the project was not going to get off the ground.
And there matters rested until Kevin suggested to me last year that "Soul for Sinners" would make a good page for this website. And as you can see I'm delighted to say he was absolutely right.
So here's the full "Soul for Sinners" CD tracklist and notes as they should have appeared in the shops several years ago. A wonderfully original idea now lovingly turned into reality. Thanks Kevin for the music (and the laughs along the way).
SOUL FOR SINNERS - THE COMPILATION
When I was approached by my friend John Ridley to help put together a Gospel Soul compilation for Bob Fisher, of Connoisseur Collection, I had NO idea just HOW complicated putting one of these things together could be. But I LEARNED...........
Bob Fisher had noticed that there was quite a bit of discussion on the Southern Soul list (on the Internet) about the "soul" content of many gospel recordings. Some of the group's members were VERY familiar with how GOOD this music was, yet it seemed that the majority of the group never even CONSIDERED listening to gospel music. We are hoping to rectify that with the release of this CD.
This collection features artists taken from the ABC/Peacock/Songbird stable, mostly recorded in the early 70s. Soul music was still a major force on the radio then, so the gospel acts were now gearing their material to the "current" sound, that would have appeal to a wider audience, as opposed to the tried and true more "traditional" gospel sounds of the past. And the subject matter was NOT always about God and Salvation, but often about social issues in the world.
By taking the songs out of the usual gospel "bag", some KILLER tunes were cut. If some of these songs had secular lyrics, they would have been monster hits on the soul charts and would be revered by soul collectors today. The interplay between musicians, the impassioned lead vocals, the tight knit harmonies, all add up to a final mix of FEELING that is THE thing that MOST collectors seek when searching for those rare soul records. In many cases, magic was made. We have tried to bring you some of this "magic" on this CD.
~~~~~~~~~~~~~~~~~~~~~~~~~~~~~~~~~~~~~~~~~~~~~~~~~~~~~

Don't Let Him Catch You(With Your Work Undone)
The Jackson Southernaires

A perfect example of the "Southern Funk" genre. This hard driving 45 from 1973 on the Songbird label was taken from their LP, Save My Child. As the liner notes said "6 MEN OF RHYTHM - 6 MEN OF SOUL - 6 MEN OF GOSPEL". Formed in 1940, they are credited with being the first group from Mississippi to use organ, guitar, bass and drums.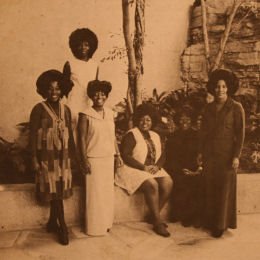 Can't Change Myself
Mildred Clark & The Kansas City Melody-Aires

This one has EVERYTHING on it. A funky groove, wah-wah guitar, horns, even a HARMONICA, yet it still works. The vocal is reminiscent of Mavis Staples, the back-up singers are great, and the arrangement and lyrics could get it played on secular radio stations. A real gem.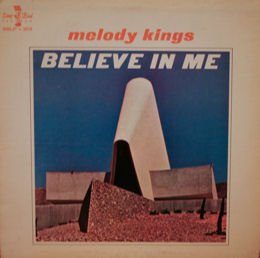 I Have Someone
The Melody Kings Of Los Angeles

Not much info on these guys. This is from a 45 from their rare LP "Believe In Me". Doesn't get much deeper than this, does it?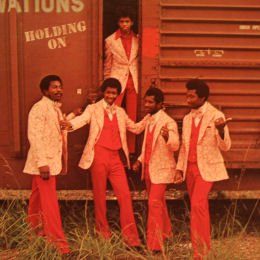 You Better Check Yourself
The Sensational Williams Brothers

ANOTHER group from Mississippi. This is from the 1974 Songbird LP "Holding On". The LP is one of the harder gospel albums from this era. Hard funk was the order of the day, and they delivered it in spades. Only 3 of the 5 brothers are still with the group, and they are one of the top gospel acts on the circuit today.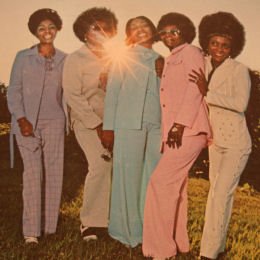 Never Gonna Turn Around
Gladys McFadden & The Loving Sisters
This beautiful song proves that soul music doesn't have to be "in your face", or have a "tortured" vocal to be a winner. Somewhat reminiscent of Aretha in her heyday.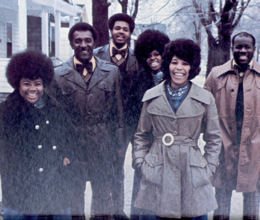 Worried Mind
The Crowns Of Glory
Speaking of tortured vocals, here's one of THOSE for you. The overplaying of the band (especially the organist) make this song real special. It is almost like a blues instrumental that has had a vocal group added. The ensuing tension that has been created makes this one of the grittier tracks on here.

Everything's Gonna Be Alright
Liz Dargan & The Gospelettes
Here's one for those of you who like strings with your soul. Liz almost sounds like a man at times, and the band sure has a Hi Rhythm sound, dont you think? Funky southern soul at it's finest.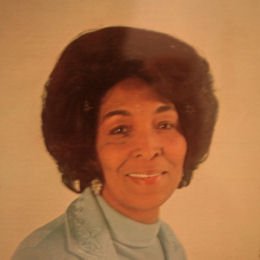 Troubled Young Man
Inez Andrews
On this song from 1974, Inez tackles the issue of keeping the "youth" of the day on the path of the straight and narrow. A real mellow groover, with a great message, which could still be preached today. Great understated playing by the band, too.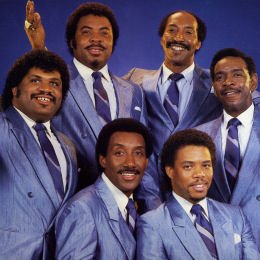 How Long Will It Last
Jackson Southernaires
Two message songs in a row? Who cares?! Besides the message, check out those harmonies, and the GROOVE.

Joined Together Mildred Clark & The Kansas City Melody-Aires
This is a nice laid-back, midtempo tune. This track always reminded me of Dusty Springfield. Anyone else hear it?

I Love The Lord
The Ziontones
These guys only cut one LP for Songbird in 1974. I sure wish that they had cut more. One of those nice lopey, funky things, the song itself is low on lyrical content, high on groove and feel.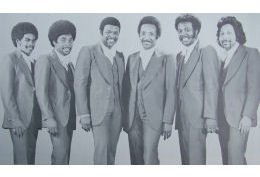 Two Sides Of Life
Pilgrim Jubilees
Known in gospel circles as "The Jubes", these guys have been around in various incarnations since forming in 1946 in...MISSISSIPPI! They then relocated to Chicago. Though generally known for a more "traditional" quartet sound, this shows the start of a direction realized on their next LP "Crying Won't Help".

People Getting Married
Loving Sisters and Love Act
Gladys wrote some great songs. Here's another message tune with a great lead, good harmonies, fine instrumentation, and a nice horn breakdown on the bridge.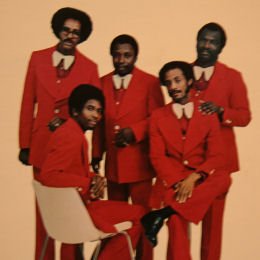 He Will Take Care
The Highway QCs
The QCs have been around since 1945. Over the years they have had soul legends such as Sam Cooke, Johnnie Taylor, and Arthur Crume in their ranks. This song leans towards the more "traditional" form of gospel, but the soul shines on through.

Crying Won't Help
The Pilgrim Jubilee Singers
This song is taken from the 1975 Peacock LP "Crying Won't Help". They went for more of a true "soul sound" on this LP, and they hit the nail on the head. Another prime example of Southern Funk.

Tell Me How Long
Mildred Clark & The Kansas City Melody-Aires
Mildred's songs were always very well-arranged and produced. Melodies and chord changes that were UNTYPICAL of most gospel fare of the day. This is a very radio-friendly song, reminiscent of Aretha's "Until You Come Back To Me (That's What I'm Gonna Do)".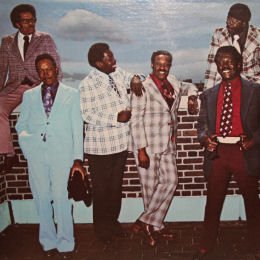 Zion Used To Moan
Dixie Hummingbirds
One of the best known of the gospel groups, they never strayed far from the "traditional" sound. The groove on this track is an exception, almost like a Bobby Powell Hep Me record. They may not be screaming, but the vocals OOZE soul.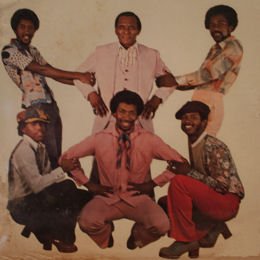 Trust In The Lord
The Sensational Williams Brothers
Another funky track from these guys. The interplay between the singers, the groove, and the Wurlitzer piano so high in the mix made this a shoo-in.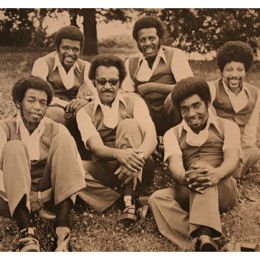 If You Don't Mind
Pilgrim Jubilees
"THIS" is GOSPEL? Talk about THE BLUES! Opening with a piano that sounds like it is just barely in tune, then sparse guitar lines, then.....the tortured vocal, and THEN..... the sweet harmonies come in. From the 1974 Peacock LP "The Old Ship Of Zion", this was quite a departure from their usual sound.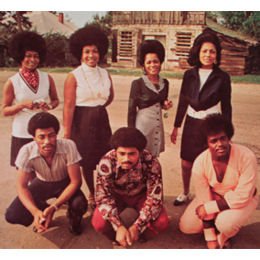 Save The World
The Loving Sisters
By now, you KNOW how good these girls were. We could do a whole CD of STRONG material culled from all of their LPs. This track ALMOST didn't make it on THIS volume. When initially putting this compilation together, we were torn between using this song, or another track by another artist. We had decided to go with the other artist, but then Bob couldn't get approval for the other title, so the "powers that be" decided for us. We are glad that it worked out this way, because this song is one of the deepest, moodiest songs that they ever waxed. Taken from the 1974 Peacock LP "The Sisters And Their Sons". This LP was credited to The Loving Sisters, a departure from the usual billing of Gladys McFadden & ....
Well, there you have it. Our first shot at putting together a compilation of gospel recordings with the "ear" of the "soul crowd" in mind. That is not to say that this is JUST for the soul collector. Gospel enthusiasts young and old may enjoy this CD, too. We tried to fill it with good songs, good singers, good instrumentation, and good old SOUL.
If you were already familiar with the genre, we hope that you appreciate our efforts. If you bought this CD blind, wanting to see what all of the fuss was about, we hope that we fussed you up, and that you have enjoyed the quality and soulfullness of the recordings. There is an endless sea of soul/gospel records out there. Hopefully, with your support, this will be the first in a long running series of Gospel With Soul.
God bless your "soul",

KK
Special thanks to Bob Fisher and John Glassburner.
UPDATE ~ Cies de Theije has written a very fine response article entitled "Funk For Sinners" which can be found at his website here.