Eddy Jacobs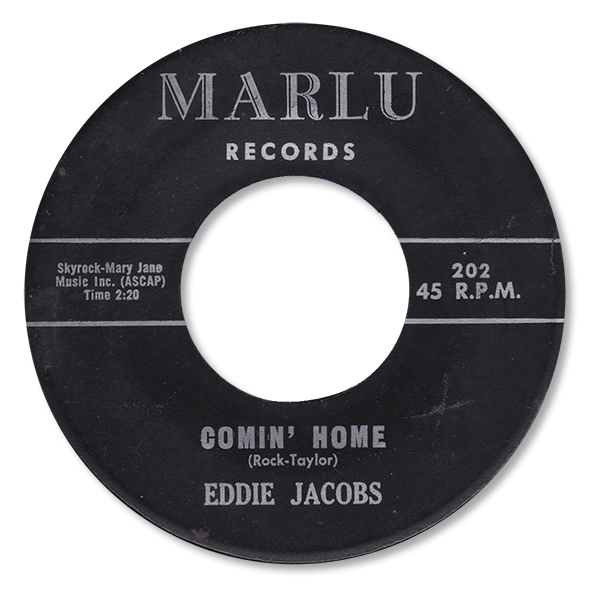 Singer and guitarist Eddy Jacobs started singing in 1950s groups the Capitols (the Brooklyn, NY version) and later the Pearls before starting out on a solo career. His first disc for Marlu featured a rather nice early soul / doo wop ballad

Comin' Home on which Jacobs made a very favourable impression thanks to his melodious tenor.

His King 45 sadly didn't improve on this as both sides were forgettable dance numbers, as were both of the Kiss Kiss sides. Better was the chugging "Seven Days", one of the last Blue Cat releases. But the Chess 45 was easily the highlight of his solo career. "Tired Of Being Lonely" was a tasty uptempo tune and the flip was a masterpiece.

Turn Me Loose is a deep soul ballad of immense power as Jacobs emotes his anguish over a full band which features his own excellent guitar fills. Quite lovely.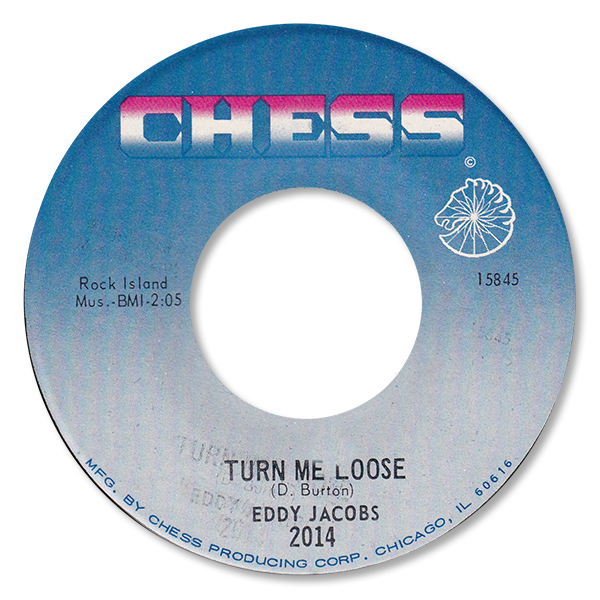 Jacobs two Columbia releases were a mixed bunch. The first featured the JB styled melody free funk favourite "Turn My Coat" but the second featured a much more preferable version of a Billy Jackson song first recorded by Frankie Beverly a couple of years earlier

Love (Your Pain Goes Deep) taken at a slightly slower tempo and with a fine funky little edge to it. His vocal performance here is excellent, especially the screams at the run out groove.

And that was the end of Jacobs solo career. But during the mid 60s he found a lucrative gig as a member of Wilson Pickett's road band, moving on to band leader around the time of his Columbia outings. Sadly the trail of Eddy Jacobs runs cold there.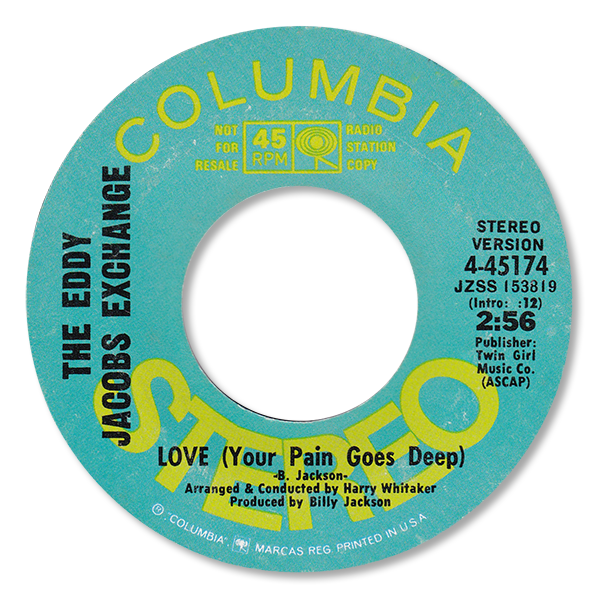 Discography
Peter Cottontail /

Comin' home ~ MARLU 202 (1961)
Don't call me (I'll call you) / Why don't you make up your mind ~ KING 5574 (1961)
Friday night get-together / Was I so wrong ~ KISS KISS 221 (1964)
I'll be right back / Seven days ~ BLUE CAT 130 (1966)
Tired of being lonely /

Turn me loose ~ CHESS 2014 (1967)
Pull my coat / Black is black ~ COLUMBIA 44281 (1969)


Love (your pain goes deep) / Can't seem to get you out of my mind ~ COLUMBIA 45174 (1970)