Mildred Scott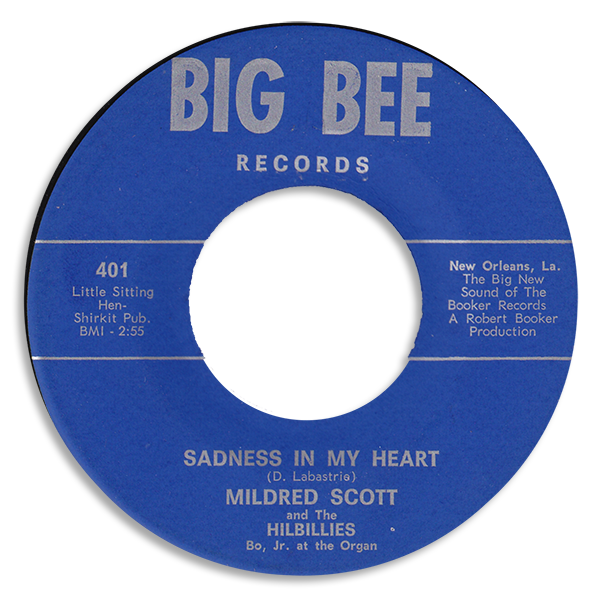 Louisiana's Big Bee label was owned by that hard working New Orleans music man Robert Booker. Booker's main outlet was his eponymous label which featured a lot of gospel material as well as fine R & B from the likes of Katharine Holt, Yvonne Williams, Chuck Johnson and J J Wallace. But big Bee had its own strong musical identity from the likes of Little Hulon Vining, Edward Jones and the obscure Mildred Scott.
The top side of her release is the typical New Orleans tricksy rhythmical "Drop Out" but the flip is far better.

Sadness In My Heart is a doleful blues ballad of considerable merit, with Scott really stretching out on the mournful lyric provided by prolific NOLA write Dorothy LaBostrie, backed only by a suitably downbeat organ. This was beautifully played by Bo, Jr whose own "Coffee Pot" is a firm funk favourite.
Discography
Drop out /

Sadness in my heart ~ BIG BEE 401 (1964)