Brown Eyed Soul by Pete Nickols
John Fred
Blue-eyed soul? Nothing wrong with it when the 'white' performer is really up for it; but let's get things in perspective, and let's not allow ourselves to be hampered by 'racial discrimination' considerations or that much-quoted modern concept 'political correctness' (who invents these crazy terms?)
OK. Soul Music. It's a musical genre. So, for a moment, we're generalising, right? So, is it 'white' or 'black'? Imagine a "Soul Music" logo incorporating a picture of a performer to identify the genre. Now, would that picture show an Eddie Hinton, a Johnny Daye, a John Fred or maybe an Evie Sands? Nothing whatsoever wrong with these singers but no, it would show a James Brown, an Otis Redding, a Wilson Pickett or an Aretha Franklin. If the logo was also accompanied by a sound bite, would that be a song by a 'white' performer? No – chances are it would be Eddie Floyd's "Sweet Soul Music", Ben E. King's "What Is Soul?" or some other defining soul anthem by a black vocalist.
So, why is that? Because soul music (as a genre) is regarded as a black music form. And that's right. It is. Now that doesn't mean whites can't try it for themselves and sometimes (only sometimes) make a success of it. Some black singers (and black or mixed groups) can sing 'rock' music quite successfully but that doesn't stop that particular musical genre being generally regarded as a 'white' preserve.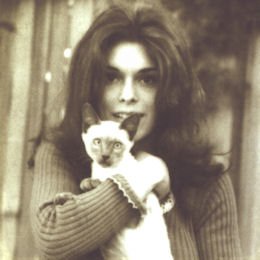 Evie Sands
The well-written and argued Sir Shambling web-site article on Blue-Eyed Soul, "All God's Chillun Got Soul" refers to when its writer first realised that the justifiably soul-revered Fame musicians and the Thomas Street American Studio musicians actually contained 'white' members. So what? These were southern guys who had listened in their formative years to the likes of the WLAC radio station out of Nashville and/or WDIA out of Memphis and genuinely 'dug' (to coin an old 60s phrase) 'black' music. But these guys were musicians – not vocalists – and that's the important difference. Soul music is defined by vocal performances, not instrumental ones. OK, you can cite Booker T & The MGs, The Dixie Flyers, The Meters, or whatever, and, yes, these were great instrumental combos capable of performing in a 'soul vein' without a vocalist up-front but remember even they were predominantly used merely as session groups backing up vocal performances (albeit their contribution often provided great soulful empathy) and when you think of 'Soul Music' you don't think of these instrumental groups first, you think of the great vocalists – whether it's the likes of Brown, Redding, Pickett and Franklin, or perhaps Carr, Wright, Wiggins and LaVette (for those who have delved more 'deeply' into the genre).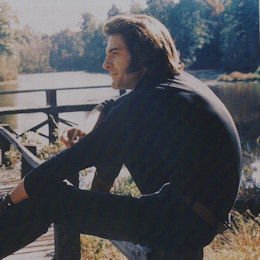 Stefan Anderson
Jimi Hendrix also gets a mention in "All God's Chillun Got Soul" and I have to agree 100 percent with the writer of that article about Hendrix's inability to sing any kind of music (let alone soul music) well – but what we have to remember is that not every black singer can sing 'soul' successfully just because he or she is 'black' and Hendrix most certainly was not predominantly a singer at all – he was essentially a session-guitarist (and a one-time soul session guitarist as it happens) trying to make his own name in a kind of black progressive rock sub-genre of his own drug-fuelled imagination – and, good on him – while he still lived (which wasn't for long) he succeeded in that, genuinely influencing a generation of would-be rock guitarists along the way, though he did nothing for soul and, personally, the only part of me that his particular musical legacy moved was my bowels.
But let's come back to that phrase in the last paragraph: "not every black singer can sing 'soul' successfully just because he or she is black". This is where those people so concerned about racial discrimination and political correctness get things wrong. Being able to sing soul music successfully depends (obviously) on the quality of the voice. Not every black person could/can sing soul music well (or maybe any form of music well, for that matter). However, this means, of course, that not every white person can do so either. So, it's got nothing to do per se with "skin" but everything to do per se with "voice".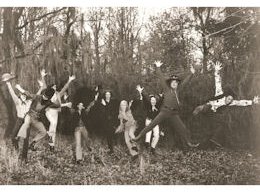 Bad Habits
Right – so is there a greater percentage of black persons than there is of white ones who successfully recorded soul music? The answer of course is yes. So that means that more black persons than white persons had voices that were recognised by label-owners, A&R men and producers as capable of singing soul well. Yes indeed! - as Ray Charles himself once remarked in song. It is therefore an undeniable fact that a significant number of black singers had the timbre, the vocal style, the melismatic ability and the necessary inbuilt vocal 'sound' to sing soul music successfully. It is also a fact that a significant number of white singers clearly didn't. This is why soul music is regarded chiefly as a black musical genre. Yes, some whites (often with much vocal striving and straining) can/could make a good soulful sound vocally – but not all that many compared to the very many blacks who can/could do so, usually with much less 'deliberate' effort and much greater 'natural' ability.
So it's all in the voice, not the skin - but it is undeniable that real vocal soul quality existed much more often inside the bodies of singers with black skins than singers with white ones. So there is certainly a correlation, whether the racial discrimination and political correctness protagonists like it or not.
I rest my case.
But just to show that I do indeed like many of the best blue-eyed soul performances, here are ten of my own favourites to add to the fine 25 tracks listed in the "All God's Chillun Got Soul" article: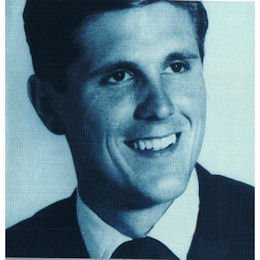 Charles Mann

Stefan Anderson "I Feel Better Now" (Crazy Horse 1310)



Bad Habits "If The Whole World Stopped Loving" (Paula 342)



Beat Daddys "I'll Always Love You" (Waldoxy LP "No We Ain't From Clarksdale")



Exceptions "So Much In Love" (GWP unissued – UK Kent CDKEND 326)



John Fred & The Playboys "Love Comes In Time" (Paula 244)



Lonnie Mack "Save Your Money" (Fraternity 986)



Charles Mann "Keep Your Arms Around Me" (Lanor 524)



Evie Sands "You've Got Me Uptight" (Blue Cat 122)



George Soule "That's Why I'm A Man" (Malaco unissued – Soulscape SSCD 7017)



Len Wade "Everybody's Clown" (Minaret unissued –Southern Americana CD)