THE SOUL OF GOSPEL, THE GOSPEL OF SOUL
By Karl Tsigdinos & John Glassburner
The importance of gospel music as an influence on soul can hardly be overstated. That influence is most obvious in southern soul music, with its deeply emotional vocal style and horn arrangements and backup vocals mimicking the call and response of the church.
The roster of artists who recorded southern soul after crossing over from the gospel world is long and illustrious; James Carr, Laura Lee, Wilson Pickett, Judy Clay, O.V. Wright, and Aretha Franklin to name just a few.
The mid-to-late 1960s was the heyday of southern soul, but unfortunately the flowering was brief, and as the 70s progressed it was almost completely drummed out by the sounds of disco, pop and a more highly produced "northern" soul sound.
The gospel scene continued to flourish throughout the 1970s in churches and programs throughout the south and northern industrial cities. The sound of gospel had also changed, and an important influence was now the very soul music that it had spawned. The spotlight was now directly on the lead vocalist. The guitar and rhythm section became more prominent. Horns were seldom used, but the backup singers in the "quartet" played the part.
The sales of gospel recordings in the 70s were fueled by the programming and advertising on radio stations like WLAC. Independent gospel labels like HSE, Church Door, Pitch, Designer, and Champ briefly flourished and then at the end of the decade disappeared. In our opinion these recordings produced the best, the deepest soul music recorded in the 1970s, greater than almost anything produced in the contemporary soul market.
Perhaps it is easiest for fans of soul music to hear the soul of gospel in songs that were recorded both in gospel and soul forms, and so that is where we'll begin. Ray Charles is often given credit for being first to make secular hits out of thinly disguised gospel songs, but he was far from the last. In the 1970s it was common practice for gospel groups to return the favor and "cover" soul recordings. Sometimes the songs were "straight" re-recordings; sometimes just a few words or the entire lyric would be changed. Occasionally there was just a faint hint of the original. Some soul songs were obvious choices for covering: People Get Ready, Change is Gonna Come, or Looking Back. Now and then the least likely songs got the gospel treatment, such as "Cowboys to Girls", "Slip Away" and even "Dark End of the Street".
One problem in trying to pin down gospel covers of soul songs is that they frequently had different titles and even different composer credits. (Does this sound familiar?) But we have already discovered over 250 different gospel covers of soul songs, and more are coming to light all the time. And why not? As Tommy Ellison declaims at the start of his version of A Man Needs the Lord (Woman), "If they can sing the song for the Devil, we should be able to sing it for Jesus!"
In the first part of the Soul Gospel Page we bring you 20 gospel sides, which you may well recognize from their soul versions. Some of these tunes began as gospel songs, some as soul, and some it would be difficult to know in which world they began. It hardly matters. What is inarguable is that they are all packed with soul, whatever their source.
PART I: GOSPEL COVERS OF SOUL SONGS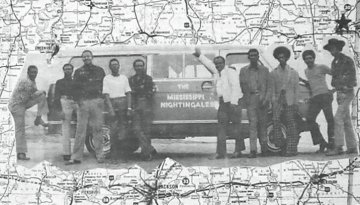 Devil Ride
Mississippi Nightingales (Hub-City LP 3-9-74) 1974

From the Mississippi Nightingales' first album. Recorded at Allica Recording Studio in Memphis Tennessee. O.V. Wright's "Don't Let My Baby Ride", a secular reworking of this gospel standard, remains the soul version.

No
Prodigal Sons (Richburg 132) 1976

Bill Withers' original was an easy-going love song. In 1975, the sensational Prodigal Sons turned it into something entirely different, aided by an astonishing lead from Johnnie Holmes. The Prodigals were one of the most powerful of the 1970s hard quartets, and their standard never slipped across three LPs and a handful of singles for the Pinewood and Richburg labels.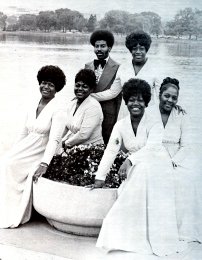 Lean On Him
The Speight Sisters (HSE 1512)

The Speight Sisters originated in Snow Hill, NC, but by the time of this recording were based in Washington DC. They consisted of two sets of sisters. This recording was made at the legendary Champ Sound Studio in Nashville, engineered by Champ label owner Jim Stanton. But it was released on Hoyt Sullivan's HSE label, one of the most prolific and consistently soulful of the independent gospel imprints of the 70's. The second Bill Withers' composition here, his "Lean On Me" was a #1 hit in 1972.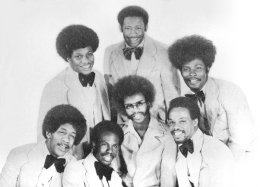 The Keynotes Prayer
Gospel Keynotes (Nashboro 7172) 1976

Willie Neal Johnson & the Gospel Keynotes flew the gospel flag longer and higher than most groups, and Johnson was gigging right up until his death a couple of years ago. If their later recordings suffered slightly from cheesy electronic backings, their early discs are truly soulful, and the singing was never less than top-notch. The Keynotes were fond of "converting" soul songs, with their best-known being "Jesus You've Been Good to Me," their version of an Independents album track, "Baby I've Been Missing You." But how could we ignore their gospelised rendition of the ultimate soul cheating song, "Dark End of the Street" for this list? So James Carr's classic becomes sacred in the Keynotes' hands.

God Has Been Good
The Violinaires (Jewel 0073) 1973

The Violinaires may well have recorded and sold more records than all the other groups represented here collectively. They were a leader in developing the sound of the 70's gospel groups and their albums for Jewel and Chess/Checker are highly recommended. Stan Lewis released a large quantity of soul and gospel on his Jewel Records, based in Shreveport, LA. Otis Redding's "Good To Me" is a revered soul classic, and rightly so.

He'll Take Care Of You
East St Louis Gospelettes (Checker - LPS-10062) 1970

Frances Moore of the East St. Louis Gospelettes is another singer one wishes had "crossed over" into soul music, as she sure could sing! The Gospelettes recorded well into the 1980s, but this terse version of Bobby Bland's "I'll Take Care of You" is one of their finest moments, offering comfort and menace in equal amounts. Kind of like church, really.
UPDATE ~ Earnestine (King) White has been in touch to say that she wrote and is singing lead on "He'll Take Care Of You". And what a heartfelt impassioned vocal perfromance she gives! I'm grateful to her for pointing this out.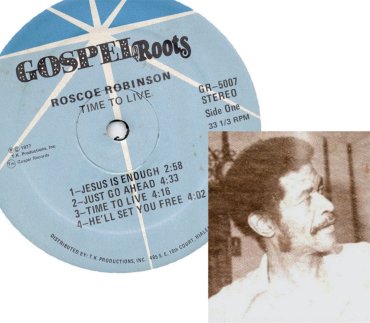 Jesus Is Enough
Roscoe Robinson (Gospel Roots GR-5007) 1977

Unlike most soul and gospel artists Roscoe Robinson moved back and forth between the two worlds throughout his illustrious recording career, and still does. Here he's recording for Gospel Roots, the gospel subsidiary of T.K. Records out of Florida. Here Mr. Robinson is covering his own hit "That's Enough," originally recorded for Wand in 1966.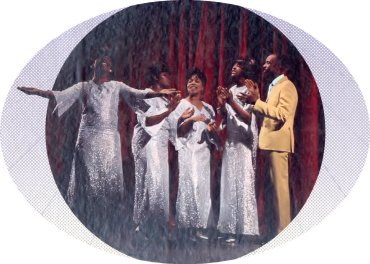 People Get Ready
Robert Patterson Singers (Minit Gospel LPGS 24021) 1968

Recorded live in Frankfurt, Germany the Patterson Singers were already moving toward the Soul that would blossom so beautifully on their one secular recording for the Atco label. Just listen to Mildred Lane caress, stretch and pinch the lyrics while the other members of the group echo and punctuate her moans and screams. There's even a false ending to wring even more tension out of the song. This rivals the Chambers Brothers' version as the best ever take of this oft-covered Impressions hit.



Wade In The Water
The Ramada Singers (Su-Ann SA-1742) 1974

The Ramada Singers came out of Columbia, SC. The group consisted of James Johnson, L.C. Jacobs, George Heyward Griffin, Charles Crawford, and Michael Pazery. The Su-Ann label was another Hoyt Sullivan concern. This song began as a slave song with a coded escape message and became a gospel standard. Marlena Shaw's "Let's Wade In The Water" was a soul hit on Cadet.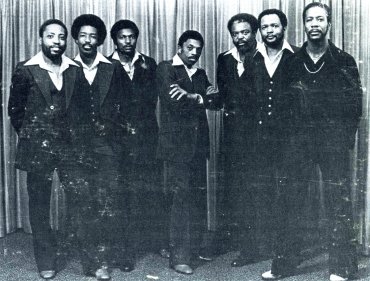 Let Them Talk
Soul Converters (JAS LP 1011)

This group recorded for the JAS label under a variety of names: the Converters, the Converter Singers and the Soul Converters. (Perhaps they were also the soul group Mr. D & the Highlights for the same label; the prospect tantalizes!) Despite the proliferation of names and the relative paucity of their output (one LP and a few 45s), the Converters were every bit as thrilling as their Richburg label rivals, the Prodigal Sons. Lead Herbert Williams could match vocals with anyone, as his version of Little Willie John's love song attests.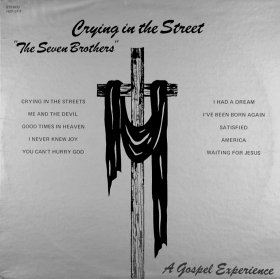 Crying In The Streets
The Seven Brothers (House Of The Fox HOF-LP-3)

We're cheating a bit here, as this isn't really a gospel song at all. But The Seven Brothers were a gospel group, formerly The Mighty Spiritual Consolaters of Memphis, TN, and this track came off their gospel album produced by Rev. Oris Mays. House Of The Fox was a Nashville label that also released soul, R&B and funk records operated by Lelan Rogers. This is a direct cover of the song of the same title recorded by George Perkins and the Silver Stars.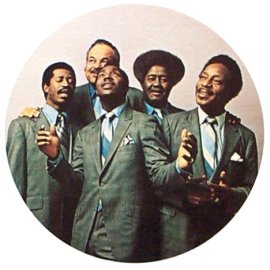 Poor Man
Swanee Quintet (Creed 3034) 1972

The Swanee Quintet was the Nashboro Group's superstar combo, releasing dozens of LPs and singles across several decades, and in (Little) Johnny Jones boasted one of gospel music's most pure and athletic voices. But it's not Jones on this version of Clarence Murray's "Poor Boy," but, rather, an unidentified singer. It's possible the mysterious lead is Murray himself, as he reputedly sang with the Swanees for a brief period. Thoughts anyone?

Starting All Over Again
Swanee Quintet (Creed 3077) 1977

This time it is Johnny Jones, and you can hear why he's considered one of Gospel's greatest voices. He had the soaring suppleness of Sam Cooke burled by the roughness of a hard Gospel lead. The long-time Swanee Quintet tenor left the group for a spell as a solo Gospel star, before "crossing over" to cut one rhythm & blues single for Fury. He ultimately returned to the Swanees for the terrific LP "From Augusta with Love." The highlight is this song Phillip Mitchell penned for Mel & Tim, with the lyrics altered to reflect Jones' own journey back to the Gospel fold. We too were glad to have him back with the Swanee Quintet to "gather around the microphone" and let us hear his exquisite voice once more.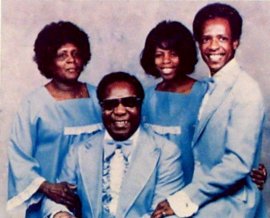 Wonderful World
Sensational White Family Singers (Pitch PLP-1007)

This family group out of Savannah, GA was made up of Minister James White, his wife Sarah and their two children Kathleen and Lester. The Pitch label was owned by Waymon Jones, who sold records out of his Gusman Records shop in Savannah. The definitive soul version is of course by Sam Cooke, probably the most famous of all the gospel-to-soul crossover artists.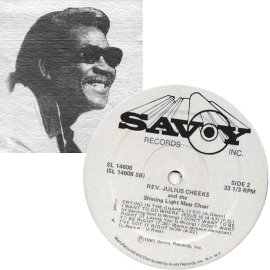 (If Serving God Is Wrong) I Don't Want To Be Right
Rev. Julius Cheeks (Savoy SL-14608) 1981

The Rev. Julius Cheeks was one of the great gospel quartet vocalists, most notably with The Sensational Nightingales. The album notes indicate that this live recording was Rev. Cheeks' last. The lead is taken by George McAllister, driven by an increasingly fervent choir. Marvel as they wring out Luther Ingram's "If Loving You Is Wrong (I Don't Want To Be Right)" and turn it into something other-worldly.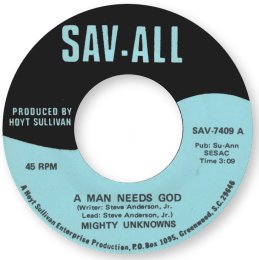 Man Needs God
The Mighty Unknowns (Sav-All 7409)

A beautiful, deep gospel piece by a group that remains unknown. Sav-All was yet another Hoyt Sullivan label, one of the most obscure. James Carr's "A Man Needs a Woman" is a soul masterpiece. (Tommy Ellison and the 5 Singing Stars also did a very tasty version of this song.)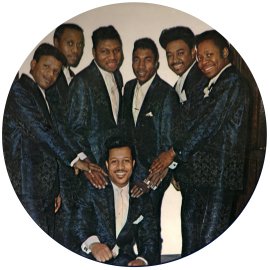 He's All I Need
Mighty Clouds of Harmony (Atlantic R-023) 1969

Another blissful union, this time of a Sam & Dave song and the Mighty Clouds of Harmony. The 'Clouds waxed three LPs for Atlantic in the late 1960s and one of the highlights of those sets is this "gospelised" version of the Double Dynamite classic, with one of the hardest vocals yet applied to a Soul song by the terrific James Madison Riley.

Heart Full Of Love
The Masonic Travelers (Gospel Express GE9-1582)

The Masonic Travelers were formed in 1961 and performed and recorded throughout the 1970's. Here they're recording for Gospel Express out of Memphis, Tenn. The Invincibles' version, recorded for Warner Brothers in 1964, is about as moving as secular group recordings ever got.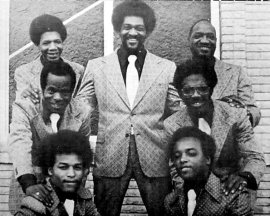 God Bless Our Life
The Chimes Of Canaan (HSE-1476)

The Chimes of Canaan were formed in Nashville, TN. The liner notes indicate that the group had only one original member at the time of this recording, due in large part to the military draft. O.V. Wright's rendition for Hi is probably the soul standard, but Charles Brimmer's Chelsea recording isn't far behind.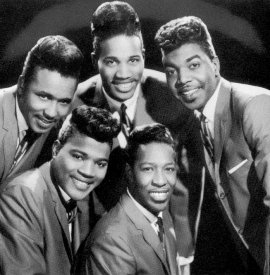 A Sad Song
The Gospelaires of Dayton, Ohio (Peacock 171) 1968

Dion DiMucci hit the pop charts with his version of the introspective "Abraham, Martin and John", while practically every single artist in the Motown stable seems to have cut a version too. However, we adore the Gospelaires' adaptation, in which they pay tribute to gospel stars that had passed on. The twist is that they do so with a nod to the styles of the singers they're remembering. The result is both haunting and stirring, and it remains one of the finest efforts of one of the very best of the 1970s quartets.
Thanks to Howard "H.C." Robinson, Matt Starr, Dr. David Evans, and Bob Marovich
The second part of this series can be found here.