Roots Music
by Kevin Kiley
Americana. Roots music. Just what is it? Well, it is a genre that came into existence in the late 60s that encompassed many forms of music, but never sat comfortably in any of the soul, rock, blues, or country formats. Some early purveyors would be The Flying Burrito Brothers, The Eagles, Linda Rondstadt, and of course, The Band.
John and I have opted to take a look at the "soul" of Roots artists. We have chosen songs by artists whose repertoire runs the gamut. We look for a good song, a good production, and as always, a soulful vocal. It was very hard to choose songs by a lot of these artists as they have so many good ones that we think may appeal to our target "soul" audience. Can you say Part 2? ;-)
As to the recordings, some have a country flavor, some have a pop flavor, some have a blues flavor, but they all have one common factor: soul. I'm going to cut the front of this short, and just say that we hope that you like the nuggets that we've mined for you. It's time to let the music do the talking.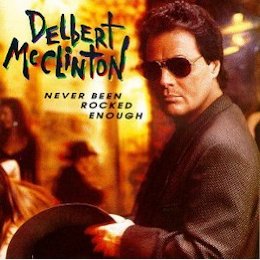 Have A Little Faith In Me from Never Been Rocked Enough (Curb 1992) by Delbert McClinton. Delbert McClinton has been recording since the early 60s. A victim of "where do we categorize him?", he is one of the most soulful vocalists alive. On this song, he takes a John Hiatt song and makes it all his own. Wonderful production values. This is from my favorite Delbert CD. The whole thing is a winner. (You can hear Delbert's excellent "Jealous Kind" in Sir Shambling's article on "Blue Eyed Soul" here).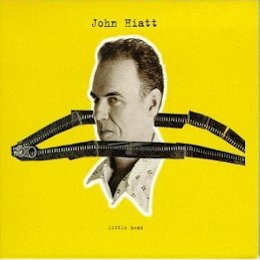 Far As We Go from Little Head (Capitol 1997) by John Hiatt. John Hiatt is one of my favorite writers. He has a great vocal technique and always sets up a killer groove. This song has such a haunting melody, which suits the words so well. It was tough picking which of his songs to use on this compilation, as he has dozens of great tracks.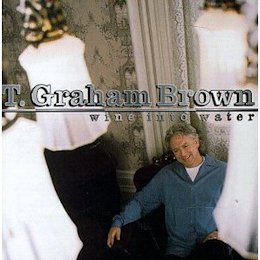 Good Days Bad Days from Wine Into Water (Intersound 1998) by T. Graham Brown. T. is one of my favorite Nashville "blue-eyed soul" guys. He has good tone and phrasing and on this song he makes you believe that he has both good days and bad days. It was co written by Gary Nicholson, who features as an artist further up the list. Lee Roy Parnell is on slide guitar and features next.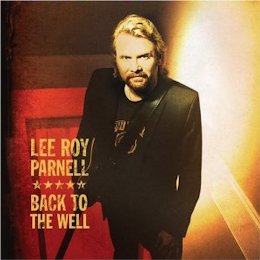 Old Soul from Back To The Well (Universal South 2006) by Lee Roy Parnell.
Although best known to the country music fans and especially known for his slide guitar playing, Lee Roy possesses a sad voice that projects both the pain and sorrow of the lyrics and melody of this song. He's far from what I would call a "country" artist.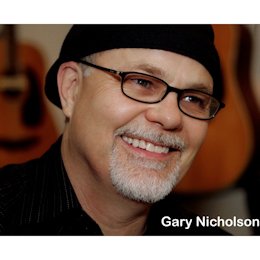 Bag Of Bones is a demo recording by Gary Nicholson. This song is being used here with the permission of Gary. When Bettye LaVette did the Delbert McClinton Cruise some years back, Gary gave us a CD of some demos. When playing the CD, this song came on and B came into the office and we were both crying. Such a sad song. If you take it out of the context of being about a veteran, it's even sadder. Gary has an official version that he has released, but I felt that this version was more soulful and painful. So I asked if we could use it here and he gave his blessing. Gary is a fine writer and artist. Check out his stuff.

Homestead In My Heart from The Amazing Rhythm Aces (1978)
Most of the Aces songs were sung by Russell Smith, but this wonderful track features the vocals of it's writer, Duncan Cameron. The imagery of the lyrics and the sadness of the vocal and the melody gave this one it's inclusion. It sounds like something that The Eagles could have had a hit with, had they covered it.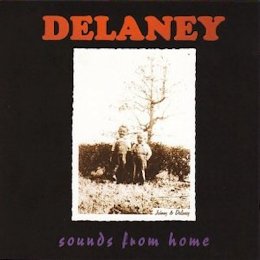 Free from Sounds From Home (Zane 2000) by Delaney Bramlett. Best known as one half of the team Delaney & Bonnie, Delaney made many good records on his own after their break-up. This song is full of melancholy and joy at the same time. He had a very distinctive voice. You know it's him as soon as you hear him. The CD from which this comes is a winner and was first distributed by UK's Peter Thompson, and I can't thank him enough for it. Sadly, Delaney passed on Dec. 27, 2008.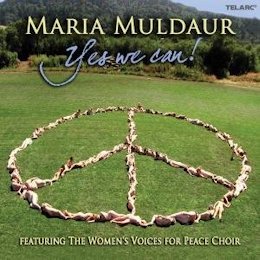 War from Yes We Can! (Telarc 2008) by Maria Muldaur. Yes, this is the Edwin Starr song, but taken at a slow and slinky pace. Whereas Edwin was putting his anger over war in your face on his version, Maria makes you feel the sadness that she feels. She's in great voice here. The band is top notch. The entire CD is a winner. In my opinion, her best ever. Get it, if you haven't already.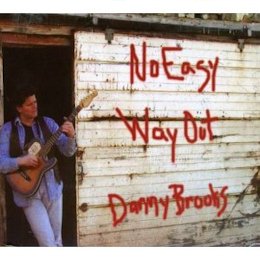 Where Sinners And Saints Collide from No Easy Way Out (Rockin' Camel Music 2007) by Danny Brooks. Danny is a Canadian who will remind many of Eddie Hinton in his vocal approach. Similar, but Danny is no copycat, he's got his own thing. The CD was recorded in Decatur, Alabama by Johnny Sandlin with a bunch of the Muscle Shoals guys. This song is very much in the "southern soul" structure. I especially like the way he sparingly uses his voice to harmonize with himself. Danny has a lot of CDs and I think that they are all worth having.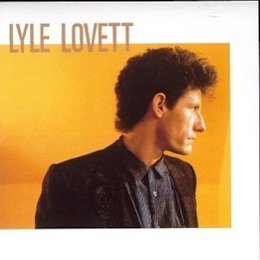 Closing Time from Lyle Lovett (MCA Nashville 1986) by Lyle Lovett. Known by most for his high hair and his Large Band, Lyle is certainly hard to classify. This song is from his debut CD and is a fine ballad. He paints an uneasy picture of the sadness in a bar at the end of the night.

Walk These Hills from The End Is Not In Sight (Muscle Shoals 2002) by Russell Smith. Russell still gigs with The Amazing Rhythm Aces. He has made solo records over the years while still being a member of the band. I had a tough time which song to pick from this CD, as it is one of my all time favorite CDs from start to finish. We chose this one for the melancholy feeling and the imagery that the lyrics present. This was recorded at Fame Studios and has the usual suspects playing on it. If you don't have this CD, get it.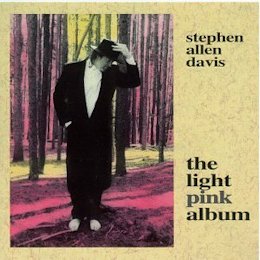 Half-Way Gone from The Light Pink Album (Core 1995) by Stephen Allen Davis. This may very well be my favorite CD. I bought it used in 1995 because the cover looked cool and it had Take Time To Know Her on it. Turns out he wrote it when he was 16. (You can read more about the song and hear it in part 5 of Pete Nickols history of the Quinvy studios here). We almost included it here, but it was too obvious (and lengthy), so we chose this one instead. The production is impeccable, and you feel all of the pain of the lyrics. If you don't have this one, get it.

I Don't Want To Know from Secrets Of The Heart (Stony Plain 1998) by Bobby Charles. Bobby Charles has a style all his own and the CDs that he made for Stony Plain in the 90s are wonderful. This recording displays the sadness that Bobby was so good at conveying. It has that laid back NOLA groove and the wonderful slide guitar work of Sonny Landreth. Bobby's delivery reminds me of another fine singer/songwriter:Dan Penn. Who, sadly, was not present this time around. He will have to feature in Part 2. ;-)

For Ol' Times Sake from Homemade Ice Cream (Warner Brothers 1973) by Tony Joe White. The Swamp Fox was in his prime when he recorded this gem. Tony Joe is another guy who can set up a groove and paint a picture with his words. Who hasn't felt this way at some time in their life after a break up? (You can hear TJW's wonderful "Willie & Laura Mae Jones" in Sir Shambling's article on "Blue Eyed Soul" here).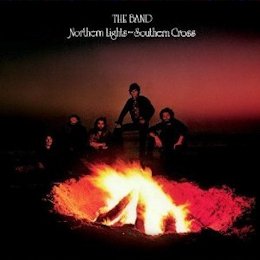 It Makes No Difference from Northern Lights - Southern Cross (Capitol 1975) by The Band. A later effort by perhaps one of the first "roots" or "Americana" groups. This song has all of the sadness that we needed to include it here. These guys were always at the top of their game.

I Know How It Feels To Be Lonely from D&B Together (Columbia 1972) by Delaney & Bonnie. Although Delaney & Bonnie are better known for rocking out, they were always so soulful. This song is a perfect example of just how much soul they could convey. (You can hear D & B's wonderful "Dirty Old Man" in Sir Shambling's article on "Blue Eyed Soul" here).

I'm Not Getting Any Better At Goodbye from Cruel Moon (Hightone 1999) by Buddy Miller. Most people reading this will know Buddy best as the producer of Solomon Burke's Nashville CD. He is a terrific writer, guitarist and singer. I would suggest that readers check out all of his CDs. We had a hard time choosing which song to put on this compilation. Sometimes I Cry almost made it. We chose this for the simplicity, the sadness, and the lyric. That is his wife Julie who is singing harmony with him.

Forever's Just A Dream Away from Looking For A Connection (DOS 1994) by Glen Clark. Glen Clark is the Glen from Delbert & Glen. A very sad song. At first I thought it may be a little too slick for the readers' targeted here, but John insisted that it stay, so here it is. This is his only CD. Thanks to Joe Sperry for hipping me to this.
So, there you have it. Another CDs worth of material that is soulful, but not "soul music". We hope that you enjoy some of the artists that are featured here, and if you do, that you seek out more of their music through the proper channels and support them. No matter what the genre, "soul" is in the "feel" of a song. Don't fight it, feel it.