SOULFUL CHRISTMAS
by Karl Tsigdinos*
We have always loved the music created at the junctions between genres: Blues and Soul (Bobby Bland, Jimmy Robins,Earl Gaines); Doo-Wop and Soul (Midnighters, Dells, Persuasions); Gospel and Soul (see here and here), and Pop and Soul (anything from Motown, early Phil Spector).
But every strand of Soul music seems to pass through one particular crossroads – Christmas music. This area has long been neglected by collectors, probably because we have all overdosed on the saccharine Christmas offerings that find their way onto the airwaves in early December and relentlessly bombard us until New Year's.
But there are some astonishing performances out there, and we have some of the best here for your seasonal delectation. They are an eclectic bunch. Some are soulful versions of traditional hymns, carols or popular songs. Others are originals composed specially for the holidays. One is merely a recitation, but no less powerful for it. What they have in common is that, for whatever reason, the singers rose to the occasion and delivered terrifically soulful performances. As most Christmas records are almost always recorded in the summer, this is "a miracle of Christmas" all of its own.
Although we are posting this in time for Christmas, no matter what time of year you are listening to these songs (and they sound great in July!) we hope the holidays are good for you.
SOULFUL CHRISTMAS SONGS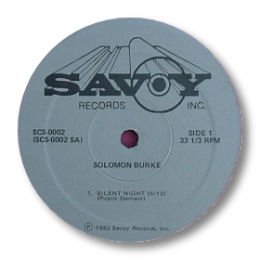 Silent Night ~ Solomon Burke
(Savoy SCS-0002) 1982
This may well be Solomon Burke's greatest recording – it certainly ranks in his top three performances and should be in every Soul fan's collection. (This track hasn't yet been reissued on CD, but, happily, the 12-inch EP it comes from can be had cheaply enough on eBay.) This is a superb example of Burke the churchman, singing almost unaccompanied for the first couple of minutes, save for the exhortations of the "congregation," which seem to spur him on to ever more soulful heights. Then the choir and band join in and Solomon raises his game even further, bringing us up and down with the mastery that makes him one of Soul music's greats. We are thoroughly wrung out when he finally wishes us peace in the song's fade-out.

Merry Christmas To You ~ Salem Travelers
(Checker LPS-10050) 1968
The Salem Travelers have a long and distinguished history in the Gospel world, recording platters for labels like Halo, Nashboro and One Way. This one was cut during their stint at the Checker concern, and falls into the category of "message" songs so popular as the 1960s morphed into the 1970s. The lead vocals are terrifically plaintive and rival anything recorded in the secular Soul genre for sheer soulfulness. Apart from a tolling bell, the backing track is pure deep soul ballad.

All I Want for Christmas is You~ Carla Thomas
(Stax 206) 1966
One of the Stax label's earliest stars, Carla Thomas brought a tone of almost child-like innocence to whatever she sang, no matter how grown-up the lyrics. That tantalizing combination is perfectly exemplified on this beautiful ballad, which sums up the loneliness and isolation possible in the midst of the "jolliest" time of year.

We Three Kings ~ Gaylads
(Beverleys JA) 1970
The Gaylads were one of Jamaica's finest vocal groups, making some wonderful rocksteady music for Coxsone Dodd and Sonia Pottinger in particular. And in BB Seaton they had one the genre's most soulful lead singers too. This rare 45 comes from a slightly later period during a brief stint with Leslie Kong. Happily, it also appears on several Trojan CD reissues, so there's no reason not to have this terrific version of a classic Christmas carol in your collection.

Christmas Day ~ Desmond Dekker & the Aces
(Beverleys JA) 1968
Every time I hear this record I wish that the late Desmond Dekker had recorded more slow material, and that someone had taken him to Muscle Shoals to cut a few sides. Apart from the terrific "Tips of My Fingers," this is one of the rare out and out ballads in Dekker's outstanding ouevre for Leslie Kong, and it's incredibly soulful – and it has a "talking bit" too! This track is happily widely available on modern Trojan releases.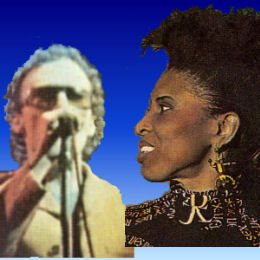 Soul Christmas ~ Graham Parker & Nona Hendryx
(Dakota Arts 1104-40001 2) 1994

This is one of the rockingest Christmas singles ever released and, better still, it pays tribute to Soul music's greats (singers and musicians) along the way. The highly unsung Graham Parker pairs up with former Bluebelle/Labelle member Nona Hendryx and, perhaps surprisingly, their voices blend beautifully. This was released on a CD single in the USA and a 12-inch vinyl EP in the UK by Demon, while Parker was between record deals.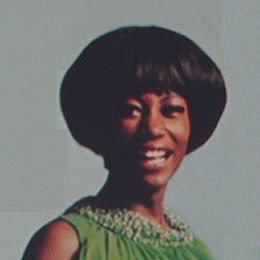 Wish You a Merry Christmas ~ Kim Weston
(Motown) 1965

Kim Weston was one of the many singers who were never truly well served by the Motown assembly line. Evidence of her potential can be found in her incredible slow reading of "Stop in the Name of Love," recorded several years before Margie Joseph's histrionic version, but only released a few years ago on the Motown Sings Motown Treasures Volume 1 CD. It is also abundantly clear in this amazing Christmas ballad. From the Moonglows-esque opening to the bittersweet sentiment of the lyrics, from the sadness in Kim's voice to the "talking bit" (Yes! This one has a talking bit too!), this record easily transcends the seasonal limitations of its title.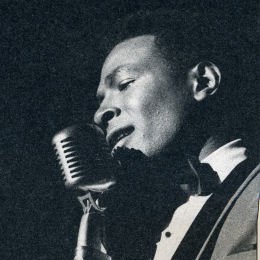 I Want to Come Home for Christmas ~ Marvin Gaye
(Motown Unissued) 1972

The most shocking thing about this record is that Motown chose not to release it when it was recorded and that it sat in the vaults for 30-odd years before it slipped out on a Marvin Gaye box set in the US and a near-generic Motown Christmas CD in Europe. The reason is almost certainly the fact that it was written from the point of view of a prisoner-of-war in Vietnam, an angle that would have been considered too incendiary for the ultimate Pop record label in the late 1960s. Regardless, this shows Marvin at the very top of his form, as both a singer and a producer. It was co-written with Forest Hairston, and cut for Christmas 1972. Happily, this is now appears regularly on seasonal Motown CDs, and you can read the full story on Forest's web page at www.blackvillage.com/marvin/marvin

Blue Christmas ~ Meditation Singers
(Checker LPS-10050) 1968

The Meditation Singers are perhaps best known as the launching pad of soul great Laura Lee, but this powerhouse gospel group waxed dozens of terrific recordings in their day, most with by Laura Lee's step-mother Ernestine Rundless handling lead vocals. Across a walking rhythm the Chess house band lays a discreet guitar-driven track, atop which the Meditations sing tight harmony in support to Erenestine's astonishing lead vocals.

You're All I Want for Christmas ~ Persuasions
(Bullseye Blues CD CDBB9594) 1997

Brook Benton was always a great influence on the world's best-known acappella group, so it was inevitable that the Persuasions would tackle this Benton seasonal classic on their only Christmas album. The criminally underrated Jerry Lawson is one of Soul music's great voices, and here he communicates warmth and tenderness in equal portions, with the Persuasions in gentle support. Lawson recently left the group he founded in 1963 and his solo work can be explored here, but virtually everything he cut with the Persuasions is worth owning – apart from the misguided "theme" albums (U2 and Beatles covers, a children's CD) and the coldly over-produced CDs recorded for the Chesky label.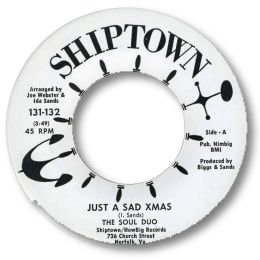 Just A Sad Christmas ~ Soul Duo
(Shiptown 131-132) circa 1969

"Just a Sad Christmas" makes you uneasy from its odd guitar riff opening and right through its loopy Hampton Roads-style production. But the singing is absolutely top notch, especially from Ida Sands, the female half of the Soul Duo. The story is a common one: being alone at Christmas. Although you won't guess it from the way this song progresses, it actually has a happy dénouement.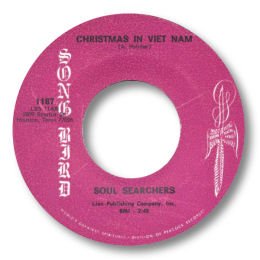 Christmas in Vietnam ~ Soul Searchers
(Songbird 1187) circa 1967-9

This is, of course, the Johnny & Joe's Christmas classic on Jewel, but with a few of the words changed and performed by gospel group the Soul Searchers. I'm sold from the git-go because it has a talking bit – at the beginning! – but once the group's killer harmonies kick in singing "jingle bells" over the dirge-like background, things just get better and better. While Johnny & Jon seemed content to sound like Sam & Dave, the Soul Searchers imbue this song with the sadness and desolation it deserves. Throw in that talking bit and the odd Bobby Bland-style "growl" and you've got a sure-fire Christmas classic.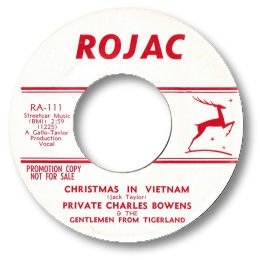 Christmas in Vietnam ~ Private Charles Bowen and the Gentlemen from Tigerland
(Rojac RA-111) 1966

Same title but a different song… This opens with a quote from "Taps," so you know immediately that it's hardly standard seasonal fare. Despite the fact that this New York release on Rojac is a one-sided disc with only the instrumental for a flip it's one of my favourite Christmas platters. Bowen may not have had the strongest of Soul voices, but his emotion cannot be denied. The sparse backing tells me that there weren't too many "Gentlemen from Tigerland", but whatever the number, they set the mood perfectly. Can anyone tell us anything more about this track – or about Private Charles Bowen?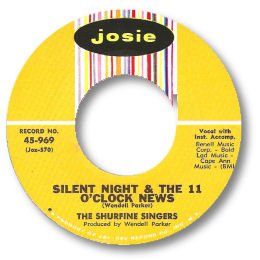 Silent Night & The 11 O'Clock News ~ Shurfine Singers
(Josie 45-969) 1968

This is the sort of thing people did in the 1960s, mixing disparate sources to dramatic effect. Here a contemporary news report is deadpanned over a hard but restrained reading of one of Christmas' greatest carols by the mixed Gospel group the Shurfine singers. The news stories reported on place the recording around the late 1960s, but they don't date it in any other way and it sounds surprisingly relevant today. Listen out for the part where the news reader says: "A spokesman for the Pentagon said the US may have to send up to 2 million troops in to end the war within five years. He also stated that the war could drag on for 20 years unless troop commitments are raised." Sound familiar anyone?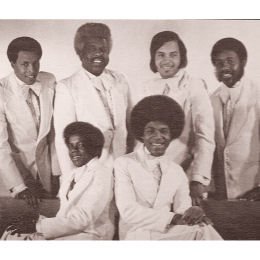 Everyday Will be Like a Holiday ~ Tommy Ellison & The Five Singing Stars
(Nashboro 7180) 1976/7

Of course this list could have included William Bell's classic original, or the gospelised version by the Sweet Inspirations, but we've decided to include a real gospel version from the fantastic Tommy Ellison and the Five Singing Stars. This is six minutes and fourteen seconds of sublime Gospel art: a hard lead from Billie Hardee, a tight backing group, and even a talking bit, all layered onto a secular song with its lyrics personalized and adapted to a Gospel message.

Baby Boy ~ Gene Toone & The Cherabin Choir
(Wand 11283) 1974

With an incredible range and capable of stunning vocal acrobatics, Gene Toone (or Eugene Toon) should have been a huge star. Instead he bounced between a variety of labels, including Chumley and Simco (for which he cut the Deep Soul stunner "A Love Triangle"), leaving us an undeservedly small legacy of a few 45s and one Gospel LP (for the Locus label). He also paused briefly at Wand, where this peculiar Christmas track slipped out on the B-side of "He Outdid Himself". Toone vacillates between Al Green and Russell Thompkins Jr as he tells the story of Jesus' birth. Peculiar and yet compelling.

Christmas Time is Here Again ~ Flirtations
(Deram 85036) 1968

You couldn't do a list like this without a slab of the girl-group sound, and this arrives in the shape of the Flirtations, whose "Nothing But a Heartache" remains one of the classics of the genre. This track appears on the B-side of my copy of that Pop-Soul gem, and its easy going atmosphere always make me think that maybe it's not so bad that Christmas time is here again…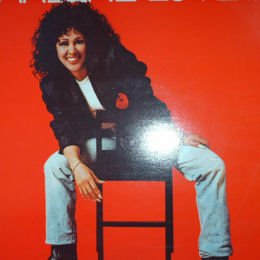 Christmas Baby (Please Come Home) ~ Darlene Love
(Philles 4005) 1963

Sure, you've heard it a million times, but listen to it with fresh ears. It's brilliant! And it comes from the greatest Christmas LP of all time (and, reputedly, Beach Boy Brian Wilson's favourite record). Darlene Love was one of the greatest Soul singers of the 1960s, with a voice powerful enough to outshine the elaborate "Wall of Sound" that Phil Spector built behind her, and this is one of her finest moments. Nowadays we must be content to with the very rare recording and the odd glimpse of her playing Danny Glover's "wife" in the Lethal Weapon movies. Darlene Love, it's Christmas, please come home!

Another Christmas without My Son ~ Rev. Oris Mays
(Jewel 155) 1968/9

Gospel singer and preacher Reverend Oris Mays had a long and fruitful career stretching across several decades. This recitation evidently dates from the late 1960s and had a very personal twist to it. As we understand it, Rev Mays lost his son in Vietnam. [Is anyone able to confirm this?] Whatever the veracity of this, "Another Christmas Without My Son" is a very personal expression of grief, perhaps one of the most emotive of all of the records that sprang from the "war" genre.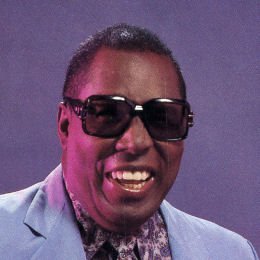 Back Door Santa ~ Clarence Carter
(Atlantic 2576) 1968

With this lascivious piece of throbbing blues funk Dr CC effectively purged Christmas of all religious or indeed festive spirit. Innocent children opening thier presents? Don't be ridiculous. Goodwill to all men? Certainly not. Goodwill to all women? Possibly. Ho ho ho!
And a merry Christmas to all, and to all a good night!
Special thanks to John Glassburner
* With a little bit of help from Sir Shambling himself